The Die Cutting Machine is fast becoming a crafting must-have and if your favourite crafts include sewing, papercraft, baking or needlework, we promise you'll find a use for this time-saving gadget over and over again.
So join the Die Cutting Machine revolution and you'll soon love this craft wonder!
Why Die Cutting Machines are so versatile
1. The Die Cutting Machine can cut all sorts of materials: paper, card, felt, foam, fabric, thin plastic, cake icing – and even up to three layers of cotton! An A4 size machine, like the A4 Xpress Die Cutting Machine, works with a whole range of different-size materials.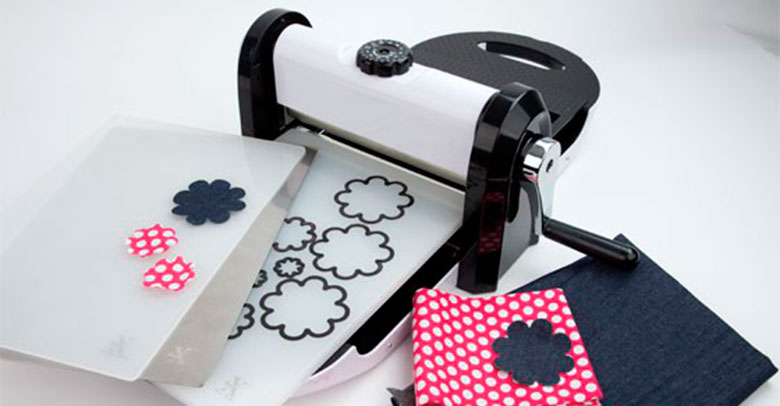 2. You'll soon discover that you can cut out everything and anything! Dies are the template designs you use to cut out all your different shapes and patterns.
3. It's a good idea to use wax paper between the die and card stock when you're die cutting with more intricate dies  – it will help prevent tearing.
4. Use the adjustable dial to change the distance between the rollers, this means you can die cut all sorts of materials without having to buy extra plates.
5. Get more out of your dies using sticky tape. You can create frames by sticking a large and small die together with an even distance between them. To stop the tape from adhering to your materials, just sprinkle with a light dusting of talcum powder. here. We read every single one and sometimes even feature them on the site, so keep an eye out for yours!