We love Battersea Dogs & Cats Home, and in the past you've knitted blankets for the dogs and cats in your hundreds, but they always need more to snuggle up in! Find out how you can help below with our simple, free pattern for a patchwork blanket. In the past you've sent us in well over 1,000 gorgeous blankets for the cats to curl up in while Battersea found them a new home. We'd love you to knit some more, just follow the easy knitting pattern below.
How to knit a cat blanket for Battersea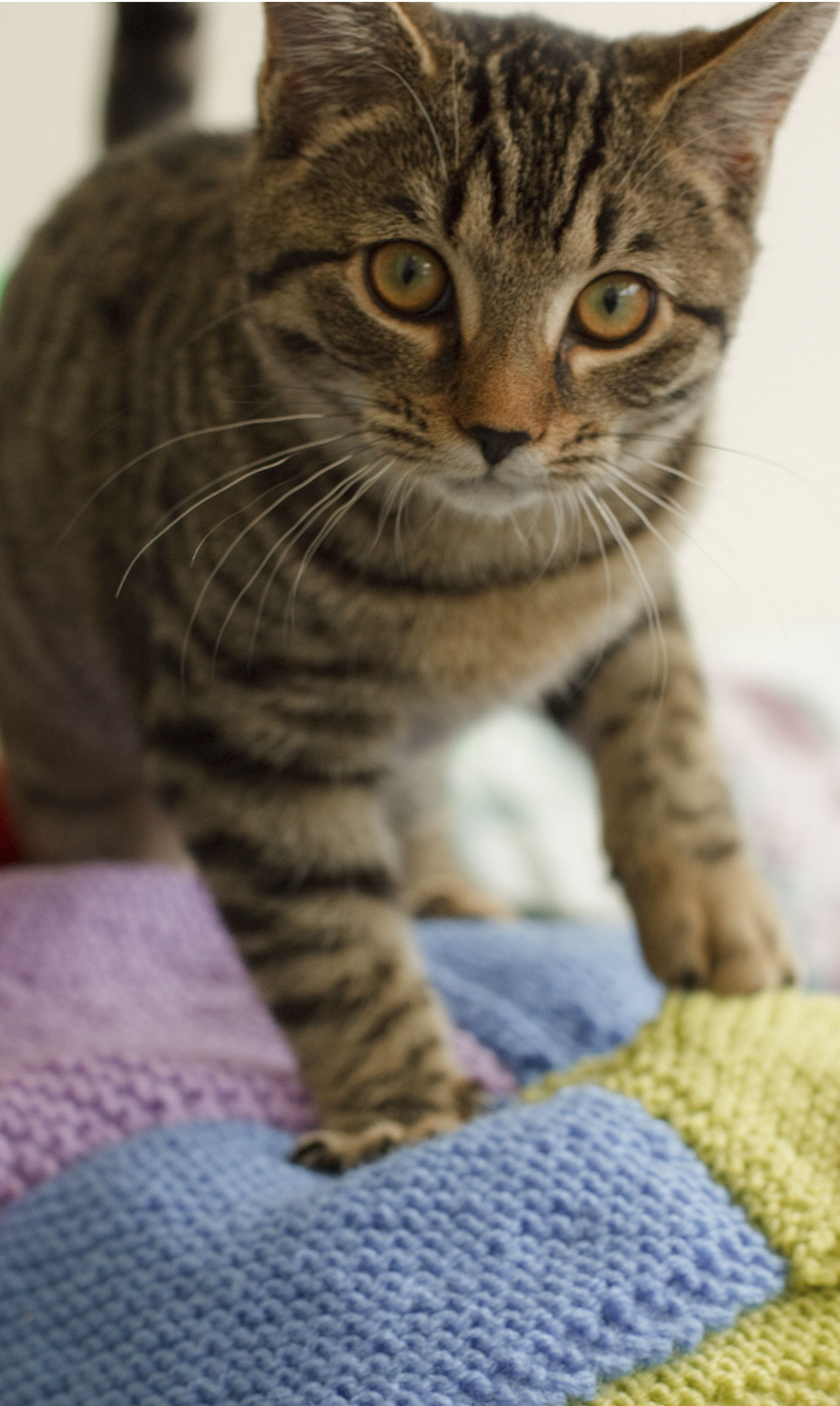 The pattern is really easy and made up of 25 squares — so it's a perfect way to teach knitting novices and youngsters to cast on and off, and for them to learn about tension too. You can make the blankets in any colours or yarns you fancy and we find it's a great way to use up odds and ends that you might have knocking around.
Measurements
100 x 100cm/391/4 x 391/4in.
Materials
650g of DK yarn in shades as desired.
Pair of 4mm (No. 8) knitting needles.
Tension
21 stitches and 43 rows, to 10 x 10cm, over garter stitch, using 4mm needles.
Note 
Yarn amounts are based on average requirements and are therefore approximate.
Motifs
(make 25)
With 4mm needles, cast on 42 stitches. Continue in garter stitch (every row knit) until motif measures 20cm. Cast off.
To make up 
Join motifs to form 5 x 5 square.
Here are some of your blankets from last year, a big thank you to you all!
Please send your completed blankets to:
Woman's Weekly Cat Blanket Appeal
Battersea Dogs & Cats Home
4 Battersea Park Road
London
SW8 4AA
And don't forget, if you do make a blanket for charity then we would love to see how you got on. Send your picture to us here via our online form and it'll come striaght though to us! Sometimes we even share your pictures with our Facebook fans and on our website.
Want to know more? Find more info on Battersea Dogs and Cats Home website, here.